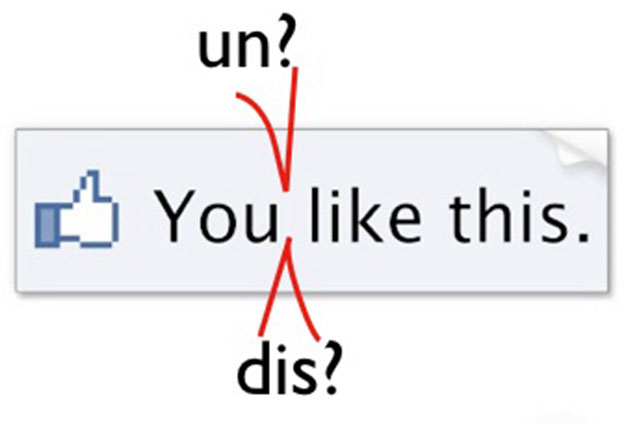 To "like" is not the same as to "like" (the latter, "liken", in German). "Unlike" has become a verb, "to unlike"; "undo" is much older and shows the principle. In fb argot, unliking just deducts one point, one like. How very convenient. There seems to be no dislike button (not pc?), nor an undislike button; no I-couldn't-care-less button, no das-schläckt-kä-geiss-äwägg button. Idiots suggest that to express a dislike, you'd just click a like, then unlike. Reminds me of Alice's Restaurant, "kill, kill, kill, kill".
I like it, I like it, yes I do.
To make it plain and simple: from this website, there is no easy way out, escapism ain't endorsed.
by Anders
posted at 4:13 pm
2012 and later